Coolsculpting Gold Coast
The worlds #1 non invasive fat reduction procedure. Its an innovative way to contour your body by freezing unwanted fat away with no surgery or downtime
What is Coolsculpting?
Shape what you see without Surgery or Downtime
CoolSculpting is an amazing technology that uses controlled cooling to freeze your fat cells. Once treated fat cells are frozen, the body naturally processes the fat and eliminates these dead cells. The CoolSculpting fat-freezing procedure is the only FDA and TGA Approved non-surgical fat-reduction treatment that uses controlled cooling to eliminate stubborn fat that resists all efforts through diet and exercise. The results are proven, noticeable, and lasting—so you'll look great from every angle.
FDA – CLEARED  ~  NON-SURGICAL  ~  ELIMINATES FAT
The CoolSculpting procedure was recently awarded the NewBeauty Award for Flight Fat in a Flash!
The CoolSculpting procedure is the world's number 1 non-surgical fat-reduction treatment. *
With more than 6 million CoolSculpting treatments worldwide, it is proven to be a safe and effective treatment for non-surgical fat reduction
The media has been saying great things about the non-invasive CoolSculpting procedure. Spoiler alert! The treatment has been getting rave reviews.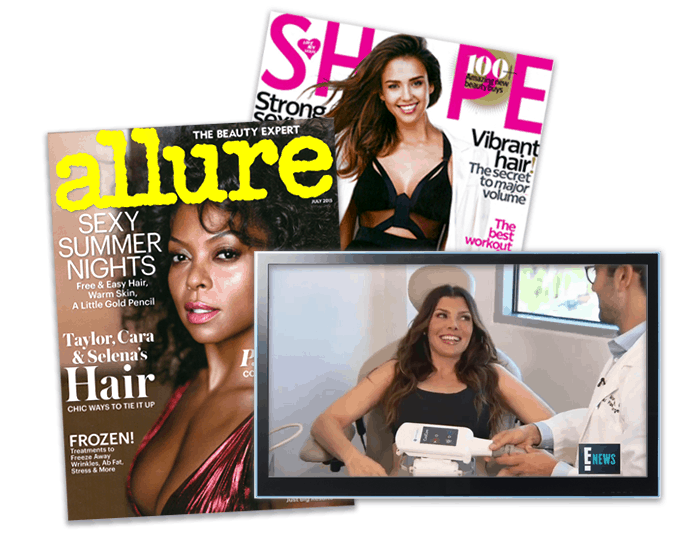 PROCEDURE SAFETY
CoolSculpting technology safely delivers precisely controlled cooling to gently and effectively target the fat cells underneath the skin while leaving the skin itself unaffected.
CLINICIAN SAFETY
Thousands of specialists have undergone in-depth training and certification to ensure your safety. CoolSculpting treatments are performed only in a surgery under the supervision of a licensed professional to guarantee the highest standards of care.
DEVICE SAFETY
CoolSculpting systems are the only controlled cooling devices that are designed with built-in safety measures. If sensors detect that the skin is getting too cold, the system will shut down automatically.
No wonder so many people feel confident in the safety of CoolSculpting treatments.
NO SURGERY

NO ANAESTHESIA

NO INVASIVE TECHNIQUES

WITH LITTLE TO NO DOWNTIME
Book your appointment now
COSMEDISPA
Cosmedispa skin care clinic is based at Oxenford on the Gold Coast providing non surgical cosmetic procedures and laser treatment.
We are a non surgical cosmetic clinic and offer Laser Skin Rejuvenation, Anti Ageing injectables, Advanced Skin Needling, Chemical Peels, IPL for Permanent Hair Reduction or Skin Rejuvenationredness and pigmentation and Microdermabrasion.
We also provide  Facials, Eyelash Tinting and more! 
Cosmedispa is widely recognised as one of the best skin care clinics on the Gold Coast